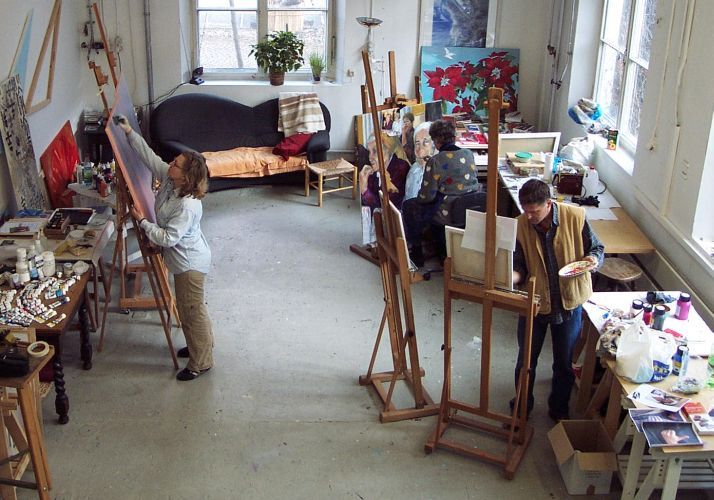 Art is always also a social event - painting days in Atelier 14 "BEATI NOI"
Why "BEATI NOI"?
"We are the fortunate ones" (Italian/Latin)
We consider ourselves happy to be here and to be able to do precisely
what we are doing.
We are healthy, educated, creative and rich enough,
we have enough spare time to take on the beautiful challenge of painting with enthusiasm,
to create our own visions and images, to deal consciously with colour and form.